Benefits of Kitchen Cabinet Refinishing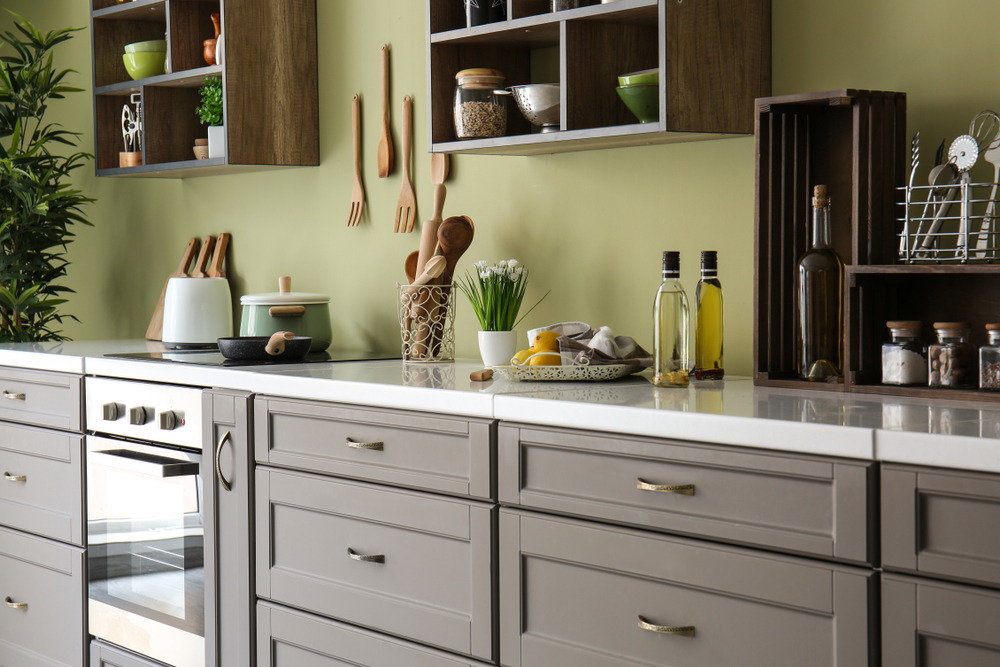 Kitchen cabinets are functional elements in more ways than one. They not only serve as kitchen storage but also as a key aesthetic feature. It goes without saying, we put our kitchen cabinets through the ringer. Naturally, over the years, their finishes start to fade, handles come undone, and fastening screws loosen up. While getting new kitchen cabinets may be a quick solution, refinishing them is a great way to minimize costs and get more use out of our current set. In our latest blog, we share everything you need to know about refinishing your kitchen cabinets. Read on to learn about the benefits of kitchen cabinet refinishing.
What is cabinet refinishing?
Cabinet refinishing is exactly what it sounds like. It is the process of removing your existing cabinets and restoring them to their former glory. Cabinet refinishing involves sanding, priming, applying a fresh new coat of stain or paint, and replacing old hardware. The great thing about refinishing your cabinets is that it typically costs less than new cabinets and allows you to customize them anyway you want.
What are the benefits of refinishing old cabinets?
There are many benefits to refinishing your old cabinets. It is a great way to turn what you already have into something new and better. As mentioned, refinishing old cabinets is typically more cost-effective than installing new cabinets. It allows you to get a fresh new look without the high price tag that comes with new cabinets. Refinishing projects allows more leeway in terms of working with budgeting constraints and customizability.
How much do kitchen cabinet refinishing cost?
As with any home improvement project, the cost of refinishing your kitchen cabinet will ultimately depend on what you want, and the amount of work needed. Several factors that contribute to the overall cost of your project include, how big your kitchen is, how many cabinets need to be refinished, the paint selection you choose, the hardware you select, and more. Setting a budget from the get-go will allow you to stay within a comfortable range. Working with a professional cabinet refinished team will allow you to get what you want done, affordably. They will be able to provide you with solutions that meet your budget requirements and fulfill your expectations.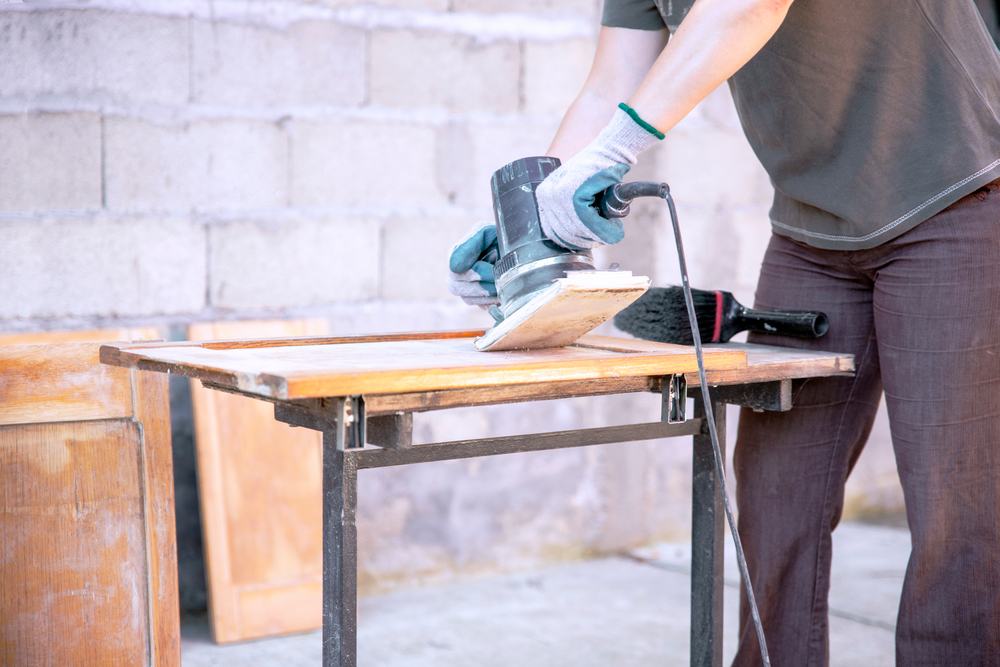 Professional Kitchen Cabinet Refinishing in Los Angeles, CA
Cabinet refinished is a great way to restore your current cabinets. It's a relatively quick, simple, and affordable way to get the look you want. If you're ready to make the change, feel free to reach out to one of our home improvement experts. At Luxury Home Concepts, our team of cabinet refinishing experts are committed to providing you with quality products and services. We can help give your home the facelift you seek. Give a call at (855) 505-1718 or click here for a FREE estimate!