Your Los Angeles or Southern California Home Cabinets Reborn
Transform the look of your home with cabinet refacing while saving on cost and time.
Los Angeles and Southern California Cabinet Refacing Company
As a Los Angeles or Southern California homeowner, we understand home renovations can be costly. With Luxury Bath Technologies Los Angeles cabinet refacing, you can still get the home of your dreams. Cabinet refacing is a process in which the exterior parts of your existing cabinets, such as the doors and drawer fronts, are replaced or covered with a veneer to give them a fresh, updated look. This is a cost-effective alternative to completely replacing your cabinets and can be completed in a shorter amount of time. Cabinet refacing can also involve replacing hardware, adding new trim, and other small upgrades to give your cabinets a completely new look.
Quality Cabinetry from Trusted Pros
Kitchen and bathroom upgrades bring the biggest return on investment.
Whether you're looking to upgrade your kitchen or another room in your greater LA home, we can help you get the look you want. Our decades of experience ensure a quality installation.
A kitchen you'll love is just a quote away.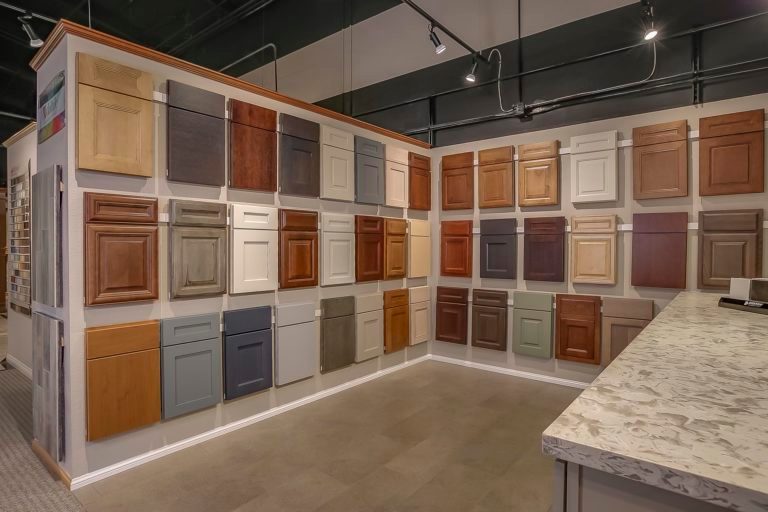 Which Wood?
There are many different types of wood used in furniture, cabinetry, flooring, and other applications. Here are some wood options and their characteristics:
Color – Alder wood is a light brown color with a slightly reddish tint. It has a uniform color and grain pattern.
Cherry – Cherry is a hardwood that is known for its warm, reddish-brown color and smooth grain pattern.
Maple – Maple is a hardwood that is known for its light, uniform color and smooth grain pattern.
Oak – Oak is a popular hardwood that is known for its durability and strength. It has a prominent grain pattern and is available in a range of colors, from light to dark.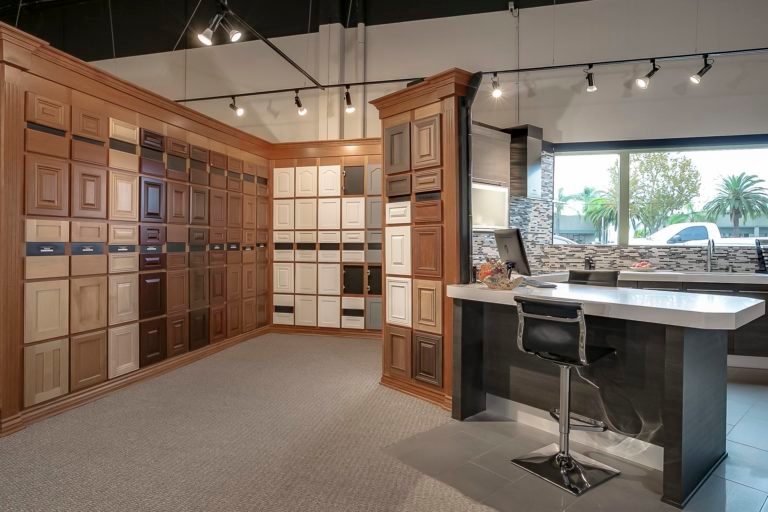 Thermofoil Colors
Thermofoil is a type of finish that is commonly used on cabinets, furniture, and other surfaces. Thermofoil finishes are known for their durability and resistance to moisture, making them a popular choice for kitchen and bathroom cabinets. They are also available in a wide range of colors and patterns, allowing for a great deal of customization.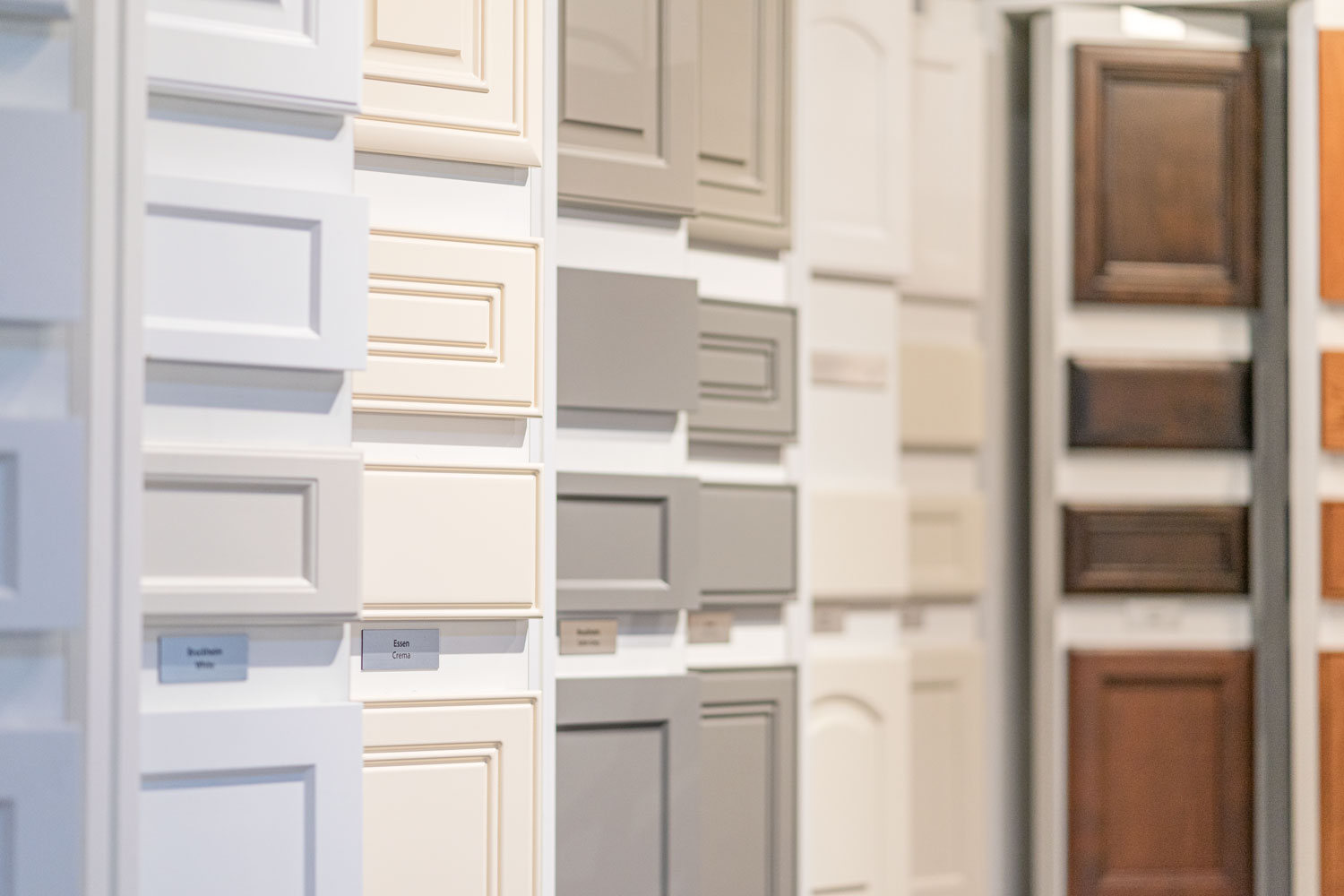 Modern
Modern cabinetry often features clean lines, simple shapes, and minimalist design. Shaker- and slab-style cabinet doors are a popular modern option.
Traditional
Traditional cabinets often feature raised panel doors with intricate details and moldings. The panels are usually surrounded by a frame, and the doors are often made from high-quality hardwoods. Arched- or cathedral-style cabinet doors epitomize a traditional cabinetry.
Classic
This style is set for the bungalow or craftsman style lovers. It can be considered to be that of a nautical classic kitchen cabinet. Classic styled cabinets are going to be beadboard-style wood inserts in a shaker frame and glass-paneled kitchen cabinet.
Inset
Inset cabinets are a type of cabinet construction where the cabinet doors are set inside the face frame, rather than being attached to the outside of the frame. Consider the inset style if you already love the finish of your cabinetry.
What are the advantages to cabinetry refacing?
A whole new look of a brand new space
Less invasive-no need to touch the countertop
Done in as little as 3 days!
Thermofoil is easy to maintain
Enhance accessibility and convenience by adding lazy susans, pull-out drawers, etc.
Are you going to change the hardware?
Yes, you will receive brand-new hardware on all cabinetry projects.
Our Kitchen, Bathroom, and Laundry Room Cabinetry Refacing pricing varies from project to project.
How long will refaced cabinets last?
Decades. We offer a Lifetime warranty!
What colors and styles do you have?
We offer over 20 different colors!
SERVICE AREAS
Professional Home Remodelers Serving The Greater Los Angeles County,
Orange County, Riverside County And Kern County.