Improve Safety and Security with Replacement Windows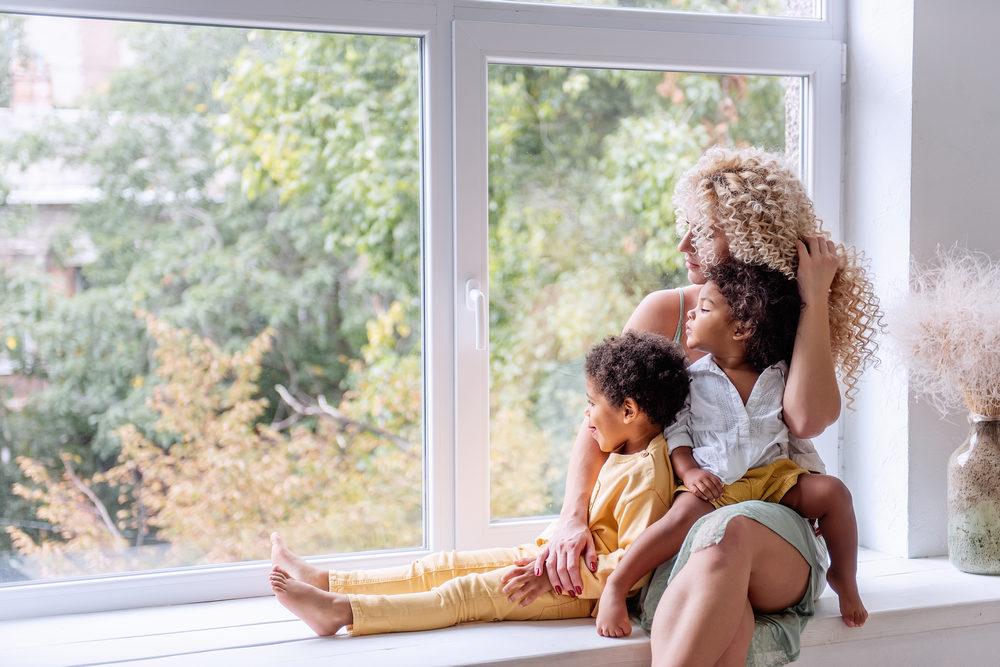 Keeping your home and everyone inside safe and secure is a major priority for anyone. New windows boost your home's curb appeal and increase security while making it easier to get to safety in emergencies. Old windows can make your home vulnerable to intruders and inclement weather and can be unsafe during emergencies. This blog discusses how to improve safety and security with replacement windows. Read on to find out more!
The Most Secure Window Styles
The style of window you choose affects how easy it is for an intruder to open. Most intruders try to avoid breaking glass because it causes a lot of noise and unwanted attention. So for the best security, choose windows that are difficult to break and have secure locks that can't be manipulated from outside. But what windows are most secure?
Casement Windows
Casement windows are one of the most secure types of windows. They open in the same direction as a door and are opened with either a crank or by being pushed. The amount they open is usually very narrow, making it difficult for someone to fit through the opening. The crank or handle of the casement window is inside the window and can't be used or manipulated from the outside.
Awning Windows
Awning windows are like casement windows but open from the bottom instead of the side. There is still a crank on the interior and a lock to secure it when it's closed. Awning windows can also be used while it's raining because the window itself becomes a covering for its opening.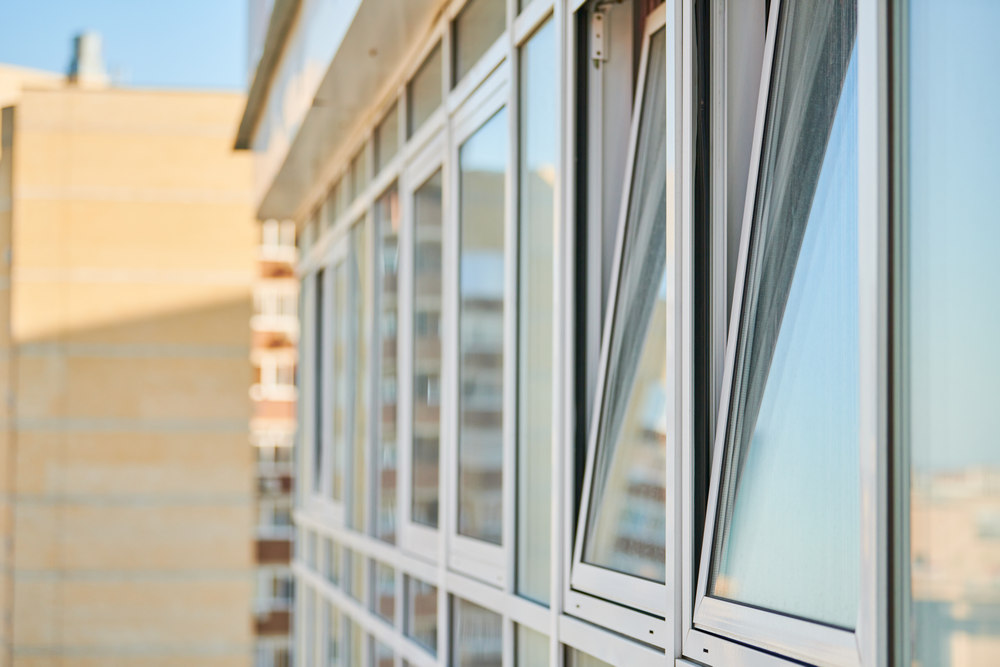 Picture Windows
Picture windows are single-pane windows that don't open, so an intruder would have to break the glass to enter. A picture window's downside is also that it can't be opened. If you need to escape during a fire or another emergency, you will also need to break the glass if another escape route isn't available.
What are the Characteristics of a Safe and Secure Window?
In addition to style, many characteristics of windows increase their safety and security. When you're replacing your windows, consider windows with the following qualities:
Reinforced Frames
Impact-resistant window frames are made of fiberglass or aluminum. Although fiberglass and aluminum are both incredibly lightweight, they are incredibly strong. They resist dents, rust, rot, and corrosion and last for years. Wood and vinyl are secure enough, and modern mechanisms increase their security, but they're not the best on the market.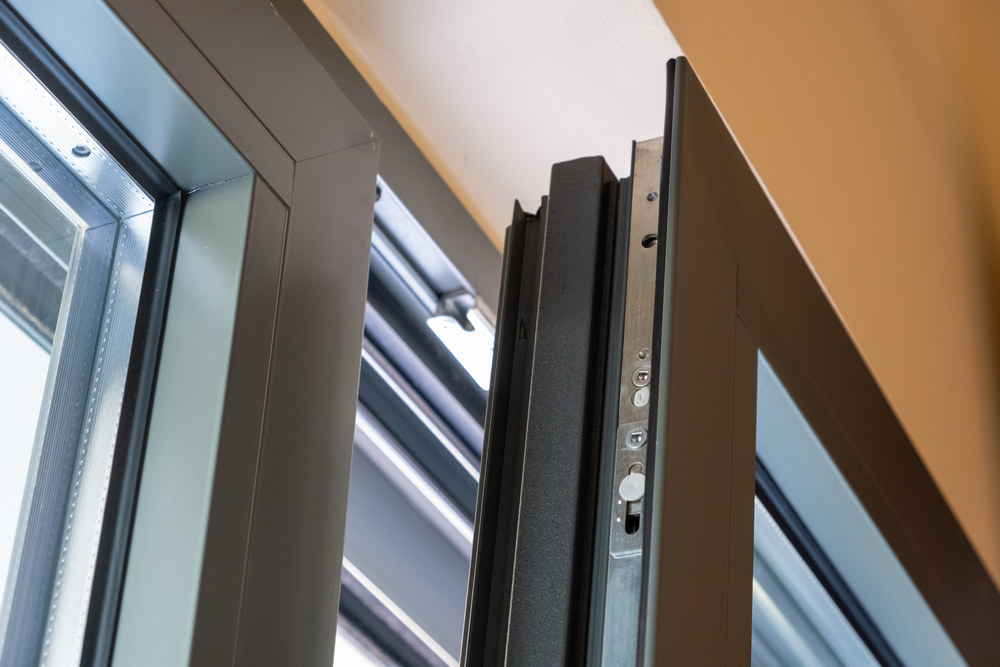 Types of Glass
Older windows don't have glazed glass and can break easily. Modern windows are treated with different levels and types of glazing that increase a window pane's security. Polyvinyl butyral (PVB) is a layer fused between two panes, so when the glass breaks, it's adhered to the layer and stays in place. Most windows today feature two or three layers of glass, making it much more challenging to break through every layer.
Tempered glass, or safety glass, has undergone an extreme heating and cooling process that makes it four times harder than regular glass. The process creates an outer layer and inner core in a state of tension, making it more robust. If the glass is broken, it breaks into small, dull pieces that won't lead to injury. The tiny pieces make clean-up safer, especially if someone is just inside.
Privacy Options
Window coverings help keep prying eyes from seeing inside your home. However, it is good to remember that not all windows are in a good location for curtains or blinds. When this is the case, coatings that tint or reflect, like etched, textured, and frosted glass, are useful. Even with these glass types, you'll still get the benefits of natural light, but with added privacy.
Stronger Hardware
Older windows tend to have hardware that is easily manipulated from the outside. Old hardware can also be rusted and broken if enough pressure is applied. Hardware on newer windows is designed to stay locked when in place and is difficult or impossible to be unlocked from the outside. Some manufacturers even sell additional locks for your windows for peace of mind. The additional lock will fit your specific window, making it the most secure and dependable option. Even with new hardware and locks, it's important to remember to keep your windows locked. Research shows that almost 30% of home break-ins are through an unlocked window.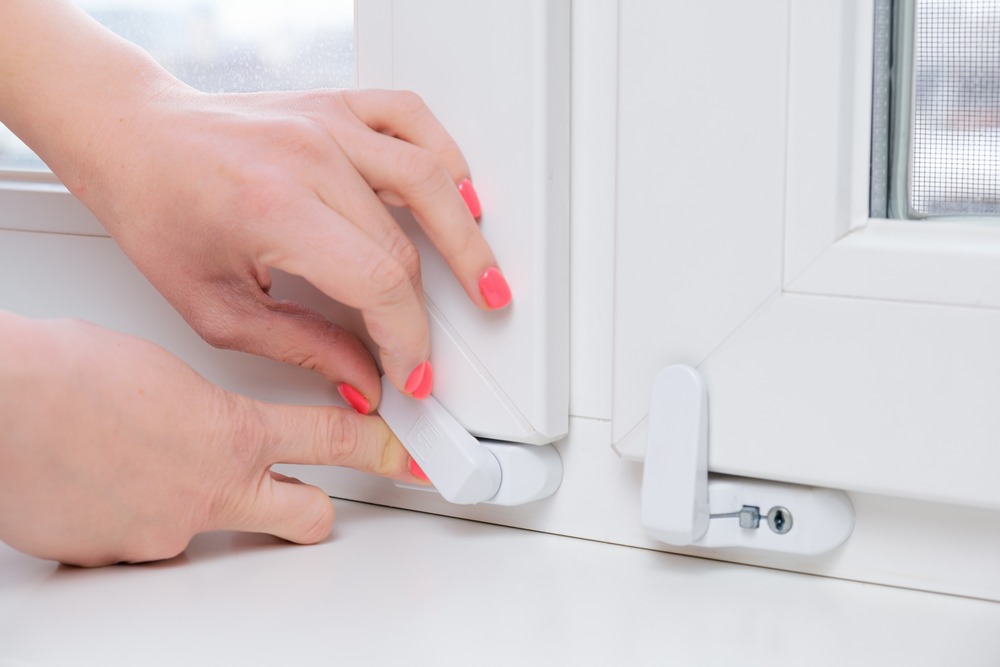 Mesh Screens
Even though mesh screens do not look the most appealing, they do provide some security. Mesh screens provide an added barrier an intruder would have to overcome if they wanted to get inside your home. If you are worried about how they would look, mesh security screens are great for windows on the backside of your home. The windows hidden from street view could be more vulnerable anyway, so an added layer of security is important.
Other Ways Replacement Windows Keep Your Family Safe
Easy to Open and Close
You don't want to make it easy for intruders to get into your home, which is why strong glass and new locks are important. But what about when your family needs a quick escape from your home in an emergency? New windows can be the difference between making it out on time. Older windows can be difficult to open, while new windows will glide open easily. Windows that are difficult to close completely are also a risk. Corrosion and splintering can keep you from operating your window lock properly, making it easy for an intruder. A window that doesn't close also lets in moisture, which causes mold and mildew, creating unsafe indoor air.
Child Safety
Older windows that cannot be secured or having windows that a child can easily open could be a risk factor in keeping them safe. Double-hung windows are a great option because the top sash that opens is well out of reach for a little one. You can secure the bottom sash while still having an operable top sash.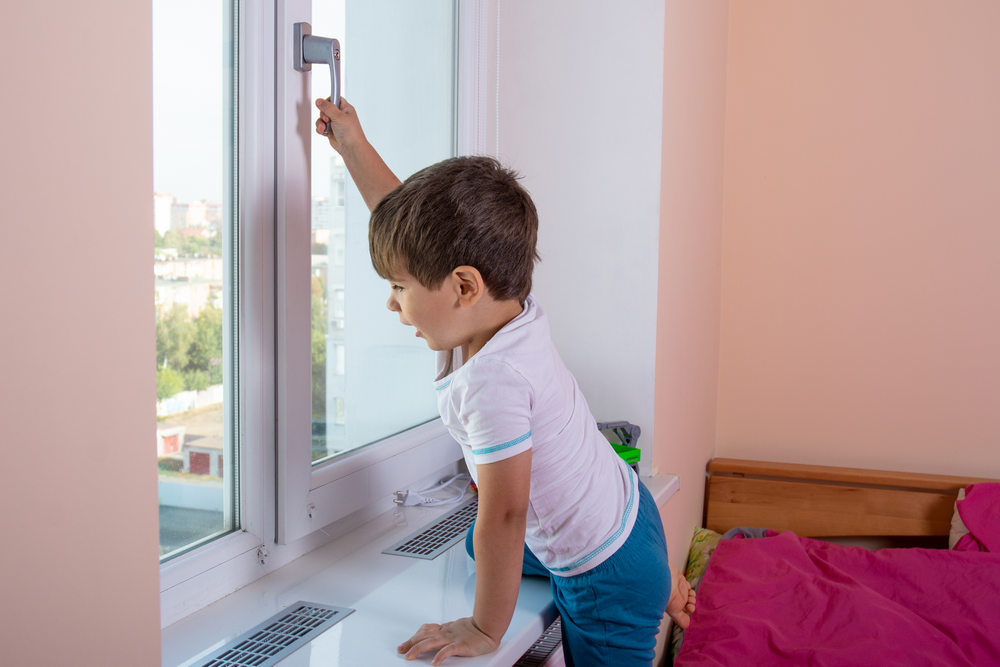 Increase Your Home's Security with Replacement Windows
New replacement windows offer more security than older ones. By looking at a new window's characteristics, you'll know that you're taking every precaution to keep your family and home safe. Luxury Bath Technologies Los Angeless is dedicated to your family's safety. We only offer window replacements that stand to protect you and your loved ones. Contact us at (855) 505-1718 or visit our website for a FREE estimate!