5 Reasons to Install a Walk-In Shower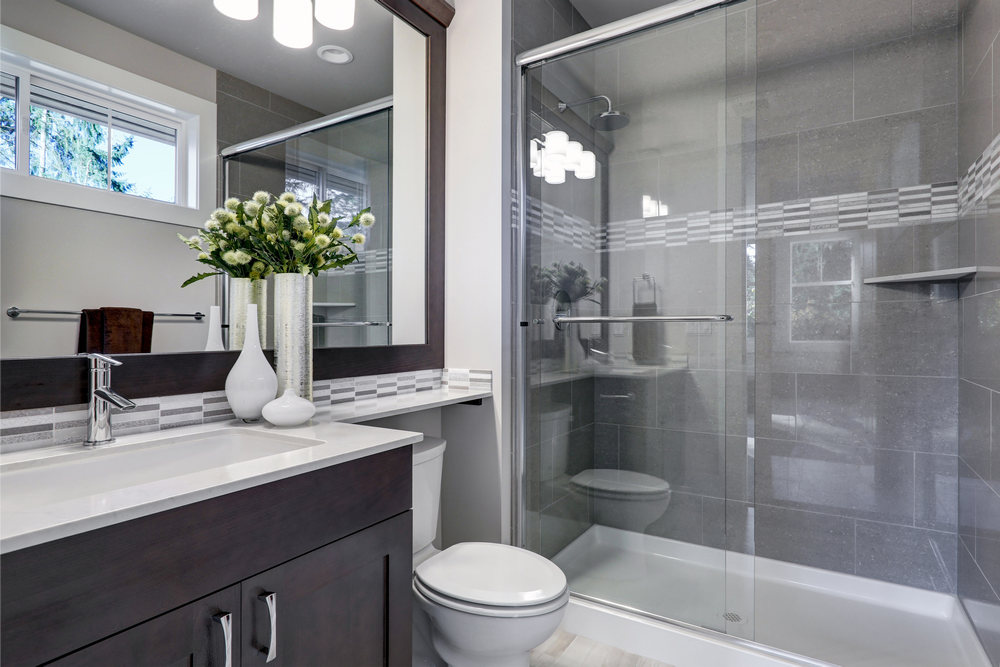 You never forget some bathroom designs, and a few of those designs probably included a walk-in shower. These showers work in different bath spaces, but knowing which design is best for your space can be challenging. For several reasons, someone might choose to install a walk-in shower in their bathroom to elevate its look and functionality. Here are 5 reasons to install a walk-in shower and some design options to inspire your next bathroom remodeling.
Walk-In Shower Benefits and Features
Walk-in shower designs offer a clean and modern look to any bathroom, and many residential, hospitality, and commercial designs include walk-in showers. The benefits of a walk-in shower are many.
Easier to Clean and Maintain
The surface of a walk-in shower is easier to clean and maintain because there are fewer nooks and crannies where dirt and grime can accumulate. A tub with shower curtains is harder to clean and more susceptible to mold. You can also choose the same tile for your shower and the remaining walls of the bathroom, which is easier to clean and make your room look harmonious and larger.
Customizable
Walk-in showers come in various styles and designs, allowing homeowners to customize their showers to fit any space, style, taste, and preference. Even if you already have a tub in your bathroom, some walk-in designs impressively work with your existing bath space, no matter how it's arranged.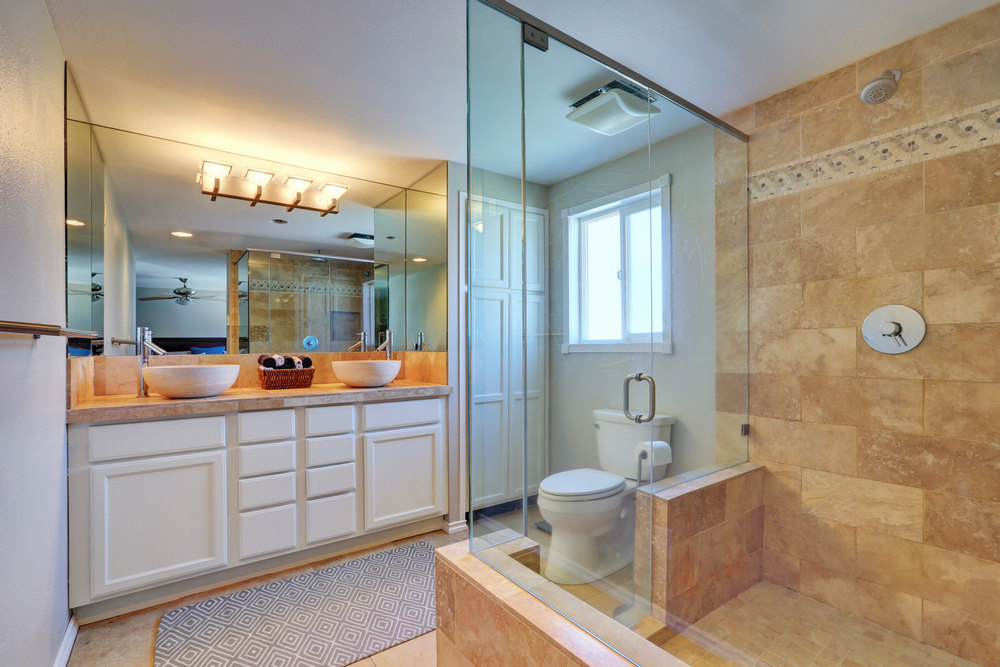 Accessibility
Walk-ins are popular in residences designed with accessibility in mind. A walk-in shower is much easier to access than a tub, especially for people with mobility issues or disabilities. Walk-in showers can be specifically designed without a curb, ensuring wheelchair accessibility and eliminating the need to step over a tub wall, reducing the risk of slips and falls.
Look of Luxury and Comfort
A walk-in shower design can benefit your home and its value. When placed strategically in the bathroom, a walk-in shower can increase your home's value and make a smaller bathroom look larger. Walk-in showers can also be designed to fit smaller spaces than traditional bathtubs, making them great space savers and ideal for smaller bathrooms. There aren't many downsides to choosing a walk-in shower.
Walk-In Shower Designs to Consider
Here are a few shower designs trending in homes today:
Combo Tub & Shower
This design features a walk-in shower and tub combo perfect for showering and soaking after a tiring day. They can also make a space look minimal, modern, extravagant, or elevated.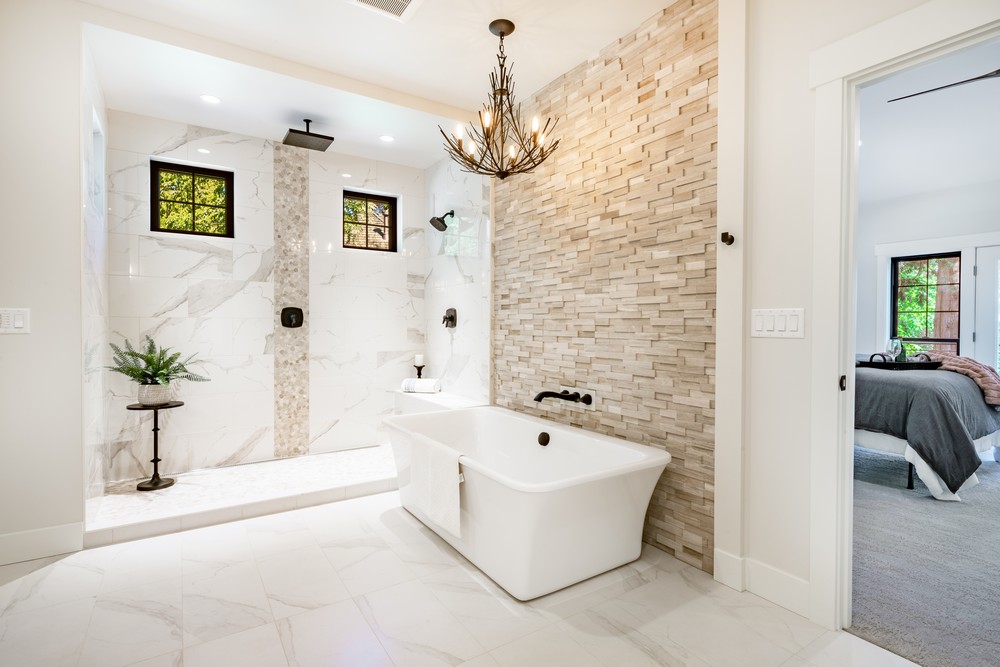 All Natural
Warm texture and tones in a shower make for a sleek finish. It can also elevate a bathroom's hardware. Adding a window in the shower brings in more natural light and adds another element to the shower experience. Walk-in showers can work in any space, including earthy, organic-looking bathrooms.
See-Through Shower
A glass design adds interest to a bath space by giving the whole room an open feel, with less privacy but more space for the shower experience. Windows help create even more space and access to the outdoors, allowing for nature-inspired relaxation.
Marble
Marbled showers create a sophisticated and clean bathroom style. Deep marble shades of tile contrast with other brassy and shiny fixtures and hardware.
Walk-In Shower Designs with Luxury Home Conceptss
Placing a walk-in shower in your bathroom elevates the look and functionality of your bathroom. Switching to a walk-in tub increases accessibility, luxury, comfort, and ease of maintenance. If you have questions about installing a walk-in shower, contact Luxury Home Conceptss today! For a FREE estimate, call us at (855) 505-1718 or visit our website today!