How Remodeling a Bathroom Enhances Your Home's Value in Los Angeles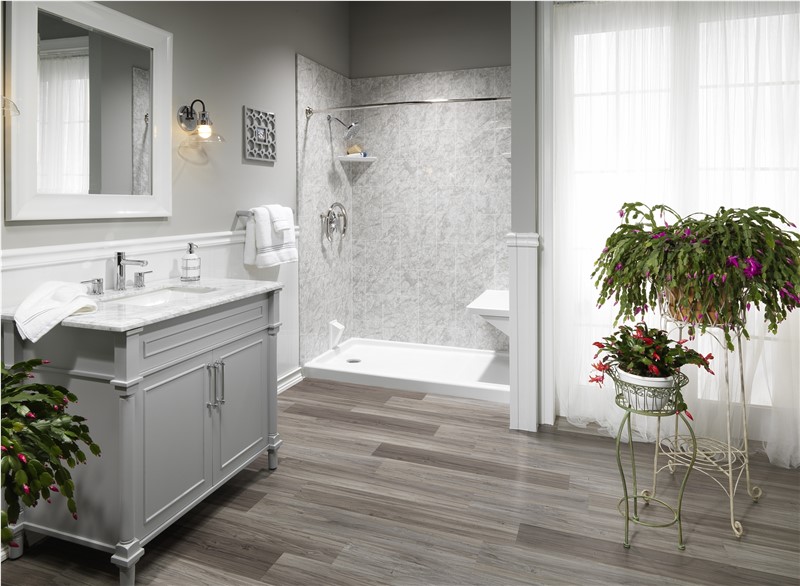 There are several reasons homeowners would consider a home renovation or a remodeling project for their bathing space. One of them is to have a more luxuriously designed and comfortable bathroom, and the other is to add more value to their property. Remodeling a bathroom is also the most popular of all home improvements.
Along with improving the features and standard of your home, we are often asked if we can replace bath/shower walls in a bathing area that contains a window. Fortunately, the answer is yes. Here are genuine ways remodeling a bathroom helps your home's value.
Custom-Measured Bath/Shower Walls
Your shower or bath walls are the perfect place to start a new design for your bathroom. To get it right, our design experts are sent to your home to measure your bathing area, including the location of any windows within. These measurements are then delivered to our factory, where we fabricate the bath/shower walls that match those custom measurements. Our well-trained team can also install the walls to fit around your existing windows.
Window Trim for Bath/Shower Walls
As part of your bathroom remodel, you might want more protection for the frame of your bathing-area window from water damage. Our crews are up to the task and can install protective window trims over your window frame. What's more, the window trim is durable because it is made from a mildew-resistant finish, just like our bath/shower walls. Also, the trims can be made to match any of our wall colors.
Shower Doors That Let Light Shine Through
Shower doors are the best way to let the light from your window brighten your entire bathroom. They work far better than curtain rods. Also, you get to choose from a collection of state-of-the-art shower door frame options, such as By-Pass Door, Barn Style Door, Swing Door, and S-Curve Glass. These shower door glass finish options come engineered with mold-resistant Microban® technology, low-maintenance feature, and enhanced durability for you and your family.
Dress Up Other Windows in the Bathroom
To further boost the value of your Los Angeles home, you can have your bath/shower walls custom-configured to fit around your bathing-area windows. This way, you have a matching design. The wainscot outside of the bathing area isn't left out. It can also match the color of bath/shower walls. Wainscoting can be measured to go beneath (or surround) windows in your bathroom.
Schedule a Free Consultation with Our Los Angeles Bathroom Remodelers
If you're ready to take your home to a luxurious level, Luxury Bath Technologies Los Angeles is the premier bathroom remodeling company to engage. We have over 30 years of proven experience providing stylish, durable, and value-driven products to our esteemed customers. Our upgrades will improve your home's value! Contact us today to learn more about our durable designs, or fill out our quick online form to request a free, no-obligation quote for your bathroom remodeling.