Installing an ADA Bathroom in Your LA Home is Easy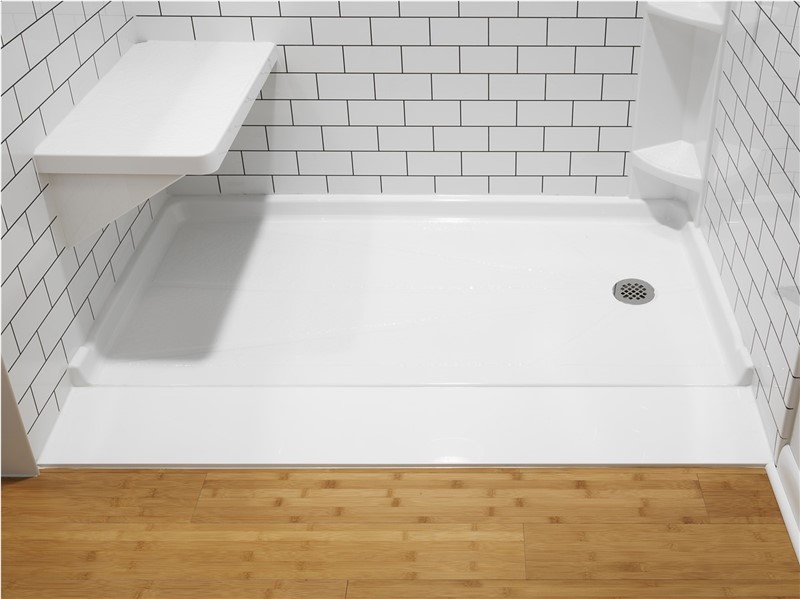 Many Los Angeles homeowners struggle with mobility in their own homes. This is especially the case for the aging and disabled populations who have trouble getting around. The bathroom of the home is a common place for struggle. With slippery floors, high thresholds into the shower and tub, and a lack of seating options, the bathroom can easily be a hazard for those that are mobility impaired. An excellent way of mitigating this concern is installing ADA compliant fixtures in the bathroom. While this may seem like an exhaustive and lengthy process, the entire remodel is actually quite easy and takes relatively little time. In many cases, a reputable bathroom remodeling company can get it done in just one day.
What ADA Design Features are Available to Me?
When you choose to upgrade your bathroom with ADA features, you'll benefit from a massive increase in safety. Some of the most popular options that homeowners choose include:
Barrier-Free Showers: These showers have zero thresholds and offer a seamless transition from the bathroom floor to the shower. The shower itself is also coated with anti-slip materials so that a fall is never a concern.
Walk-in Tubs: A walk-in tub allows a mobility impaired person to enjoy a relaxing bath without the concern of climbing in and out. The tub features a hinged door that allows the person to walk right in and fill up the tub. Most acrylic is also treated with antimicrobial properties so that upkeep is extremely minimal and sanitation is never an issue.
Accessories: A variety of accessories can be installed in both the shower and the tub. Popular options include seating and grab bars for extra security and comfort.
Handicap Accessible Bathroom Remodel in Just One Day
A few of the more reputable bathroom remodeling companies in the Los Angeles area offer complete wet bath remodels in just one day. This is extremely convenient as it makes it refreshingly easy to install ADA features. To many homeowners, this sort of job may seem like a huge hassle, but they can rest assured that in as little as 24 hours they can be enjoying a safer and more comfortable bathroom.
Trust Luxury Home Concepts to Outfit Your Los Angeles Home
Luxury Home Concepts is one the most respected remodelers in the LA area, and are proud to be a company that offers the aforementioned one day remodel. We pride ourselves on our dedication to exceptional workmanship and customer service, and we want nothing more than for you to be comfortable in your home as quickly as possible. We're accredited by the Better Business Bureau and feature a team of contractors that are all licensed, screened, and insured. This guarantees you top-notch quality in every installation.
If you're interested in turning your bathroom into an ADA compliant one, reach out to us today to receive a free quote! We'll give you an accurate price estimate so that you know exactly how much the project will cost. Additionally, all our bath products are protected by impressive lifetime warranties, so you can feel confident that your investment is guaranteed.
Call Luxury Home Concepts today or reach out to us through our online form!