$250 Referral Bonus
Earn more with our $250 referral bonus.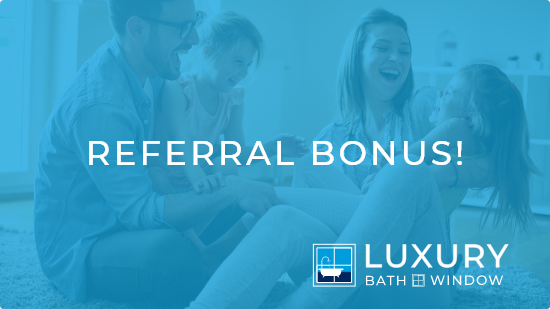 Luxury Home Concepts is a Los Angeles remodeling company that provides consistently excellent results and superior customer service. Our commitment to quality has earned us many referrals, and we truly appreciate it when our customers share their positive experiences with friends, family, and neighbors.
That's why we offer a generous $250 bonus when your referral turns into a sale. Our experienced professionals provide expert installation of top-rated windows, doors, and Luxury Bath showers and tubs.
Call today to learn more about our referral program and our Los Angeles home remodeling services, or fill out our online form now to schedule a free consultation for your next home improvement project.