Reasons You Definitely Want a Walk-In Shower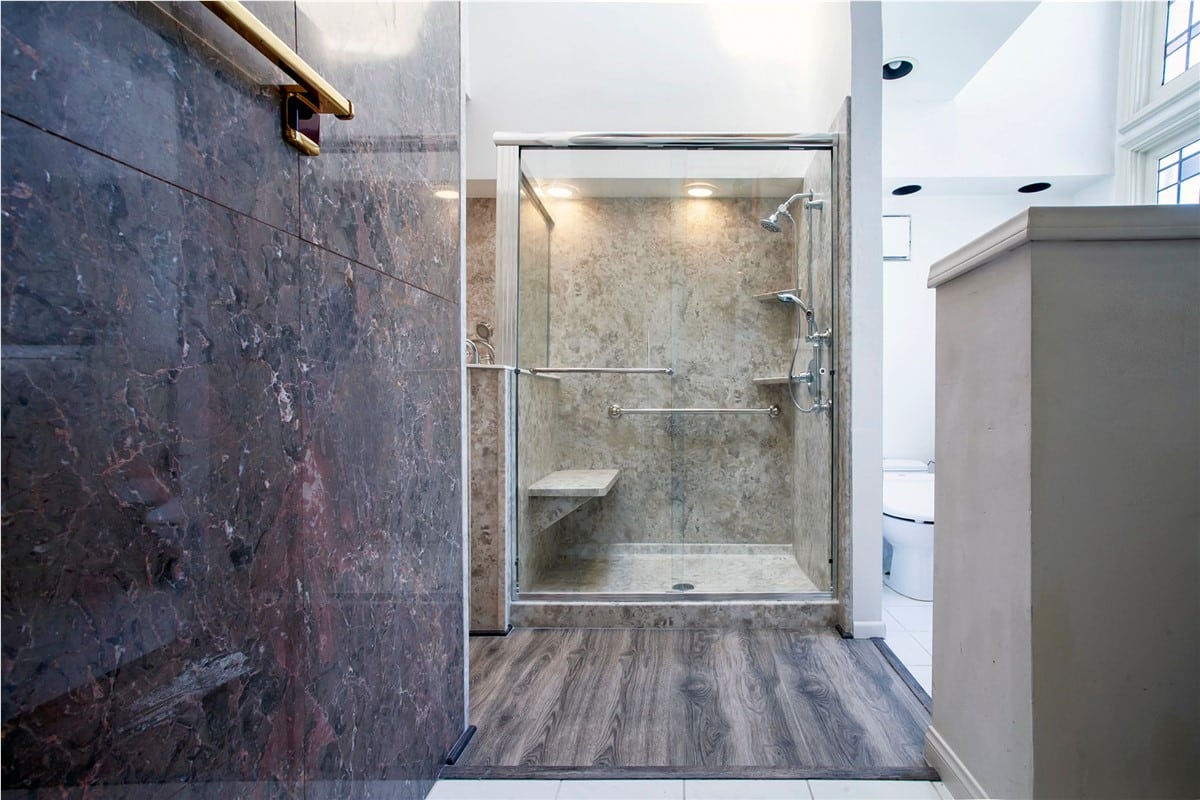 Here at Luxury Home Concepts, we believe that the bathroom is not just a functional space, but a haven of comfort and indulgence. Today, we're diving into the world of showers, particularly focusing on the epitome of luxury: the Walk-In Shower. If you're in the midst of renovating your bathroom or building your dream home, here are the Reasons You Definitely Want a Walk-In Shower.
Different Types of Showers
Standard Showers: These are common in many households. They are affordable and get the job done but may lack in aesthetics and comfort.
Bathtub Showers: Combining a shower head with a bathtub, this option is versatile but may not be the most elegant solution.
Walk-In Showers: A luxurious choice that provides elegance, convenience, and an immersive experience. Let's see into why this option stands above the rest.
The Allure of Walk-In Showers
Elegance & Style
Walk-in showers exude a timeless elegance, featuring clean lines and often frameless glass enclosures. They can be customized with high-end materials like marble, granite, or specialized tiles, setting your bathroom apart as a true masterpiece.
Accessibility
Ideal for people of all ages, walk-in showers offer a barrier-free entry. Whether you have mobility concerns or simply enjoy a seamless design, this is a practical yet sophisticated option.
Customization
With a walk-in shower, the possibilities are endless. Choose from various showerheads, jets, seating options, and more. At Luxury Home Concepts, we take pride in crafting a shower that is uniquely yours.
Enhanced Resale Value
Walk-in showers are not just an aesthetic delight; they're an investment. Potential homebuyers view them as a luxurious addition, often boosting the resale value of your home.
Spa Experience at Home
Why visit a spa when you can create a personalized oasis right in your bathroom? Walk-in showers can be designed with steam functions, therapeutic jets, and mood lighting, transforming your daily routine into a therapeutic retreat.
One-Day Bathroom Remodel
At Luxury Home Concepts, our goal is to make your one-day bathroom remodel as easy as possible. No matter the project, you can count on our bathroom remodeling contractors to provide dependable Luxury Bath products, efficient services, and unmatched customer care.
Plus, we protect all our bathroom products with Microban® technology, which will keep your space clean and healthy and make cleaning a breeze. When you choose our bathroom contractors for your bathroom remodel, you can enjoy quick and easy bath remodeling solutions of all kinds:
Bathtub Replacements
Shower Remodels
Accessible Bathing Options
Shower Doors & Enclosures
Bathroom Conversions
Contact Luxury Home Concepts Today
Investing in a walk-in shower is an exciting venture that promises years of comfort, style, and pleasure. At Luxury Home Concepts, we are dedicated to bringing your dream bathroom to life. With our expertise in luxury design and commitment to quality, your walk-in shower will be a sanctuary that you'll never want to leave.
Are you ready to elevate your bathroom to a new level of sophistication? Contact Luxury Home Concepts today and let's start building the ultimate shower experience tailored just for you. Call us at (855) 505-1718 or visit our website to schedule a consultation. Let's create something extraordinary, together!