Top Tips for Giving Your Bathroom an Elegant Look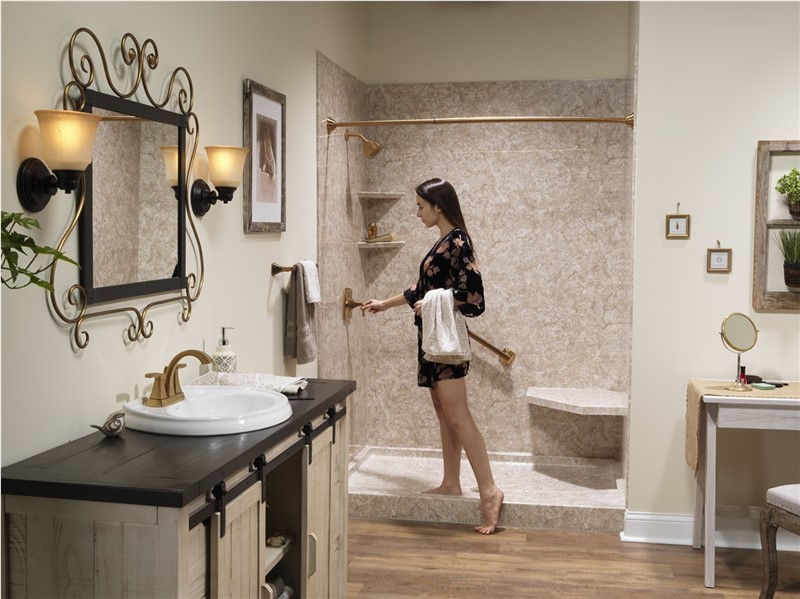 Everyone loves an elegant bathroom. It's a style that is both attractive and timeless. If you are thinking about updating your bath or shower enclosure, consider this look for the space. At Luxury Home Conceptss, we have several design options that help you create the appearance you want for your bathroom.
Putting Together an Elegant Bath Enclosure in Los Angeles
When you choose our A+ rated and BBB-accredited bathroom remodeling company to work on your bathroom enclosure, you'll have the opportunity to completely customize this space. If needed, we can also provide bathtub and shower remodels.
Colors are important in any home décor. When it comes to elegant design, some of the popular choices are white, gray, and neutral shades. Our color options for shower bases and replacement bathtubs vary, but we do offer classic white and off-white shades that will enhance your bath enclosure.
The colors and patterns for the wall surround also have a big impact on your bathroom remodel in Los Angeles. You can even add an upscale feeling with the look of marble or stone. Our bathroom remodeling contractors offer a wide range of design options, but some shades you may be interested in include:
Almond
Basketweave
Sierra Sand
Taffeta
White
White Slate
You'll also be able to complete the look of your enclosure with personalized hardware and accessories. Our hardware is available in several metallic finishes. Some that would work well with an elegant bathroom enclosure are:
The accessories you choose should depend on your family's needs so don't hesitant to pick out what you want for the bathroom. Be aware that a lot of accessories can create a cluttered appearance. Consider limiting the number of add-ons to just a few to maintain a sleek, streamlined look.
We offer:
Attached Bench Seats
Grab Bars
Shelves
Shower Footrests
Soap Dishes
Storage Caddies
Decorating the Rest of the Bathroom
At Luxury Home Conceptss, we can also install wainscoting around the perimeter of the bathroom to protect the lower half of the wall from water. Some also like the visually interesting appearance of wainscoting, especially in a large bathroom.
In addition, you may want to dress up the rest of the space during a bathroom remodel with:
A fresh coat of paint in neutral or white
Freshly painted cabinetry in similar colors
New towels made from thick, fluffy cotton
Updated cabinet handles in a finish that matches the hardware
Simple shelving for bathroom essentials
New bathroom rugs in a matching shade
With a little help from Luxury Home Conceptss in Los Angeles, you can give any bathroom an elegant renovation. If you are interested, we can work on your:
Baths
Bathroom Conversions
Bath Remodels
Window Replacements
Door Replacements
Give us a call to set up a free consultation with one of our local Southern California bathroom remodelers. If you fill out our online contact form, we'll get back to you about a free quote for any of our remodeling services.