When Is It Time To Remodel My Bathroom? (Top 3 Signs)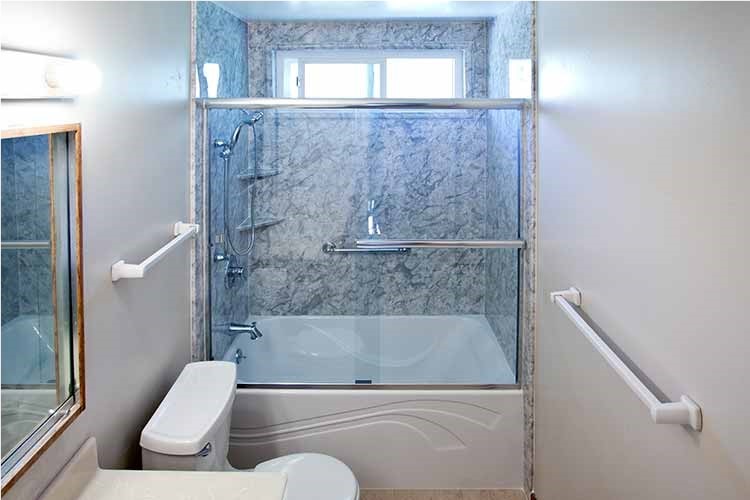 If you want to maximize the value of your home, a bathroom is one of the most important areas of any property. From shower replacements to walk-in tub installations, you can make many changes to a bathroom.
However, you may be curious what the signs are that it's time for a bathroom renovation for your home. Investing in a bathroom renovation at the right time can get the most out of the project.
This article will cover the three most common signs that it's time to remodel your bathroom.
You Are Getting Ready to Sell The Home
If your home's bathroom features outdated design accents, this is a sign that you should consider a bathroom renovation. Having an outdated bathroom can affect the value of the home and the overall appearance.
Whether it's the vintage colors in the shower or the yellow-stained bathtub, a bathroom remodel will bring new life into the space. A modern shower can transform the bathroom and make it better suited for your home.
You should work with an experienced bathroom remodeling company for the best modern bathroom. An experienced bathroom remodeler will know the ideal design trends for your property.
Leaks Are Coming From The Fixtures
When your shower or bathtub leaks, this is a sign you need new bathroom fixtures. The constant leaking leads to numerous problems, such as mold and mildew growth.
Investing in a new bathtub or shower ensures you are getting the best functionality from your bathroom. A high-quality bathroom product will have superior durability and style for your home.
If you want long-lasting results for your home, it's best to install a premium quality shower or bathtub in your home. The durable construction will help to boost the longevity of your bathroom.
You Have Different Needs For Your Bathroom
For those with mobility restrictions, a standard bathroom layout can pose challenges to daily life. If you have developed different requirements for your bathroom, that's a sign you need a bathroom renovation.
A handicap-accessible bathroom will include features such as:
Built-In Seating
ADA-Compliant Grab Bars
Walk-In Bathtub
Roll-In Shower
Request a Free Project Consultation For Your Bathroom Renovation
Luxury Bath Technologies Los Angeles is a professional bathroom remodeling company offering efficient bathroom renovation services. If you want to give your current bathroom a makeover, our team is ready to help.
Our services include:
Baths
Showers
Bathroom Conversions
Bathroom Remodeling
Replacement Windows
Doors
Contact us today to request a free project consultation and estimate. Call to speak with one of our experts or fill out the online quote form.